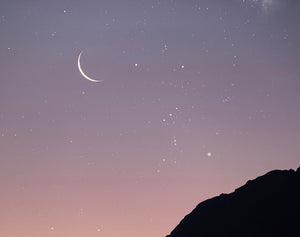 In this session, we'll cover 
anything coming up for you on or around a new moon
. Feel free to come with specific intentions or questions, or we can see where the messages take us...Sessions can be performed:
In person (based on present location; travel also available upon request for both individual readings and events - travel fees required and vary).

Performed remotely (live) and / or recorded

Recorded and sent via email
For questions, contact us.